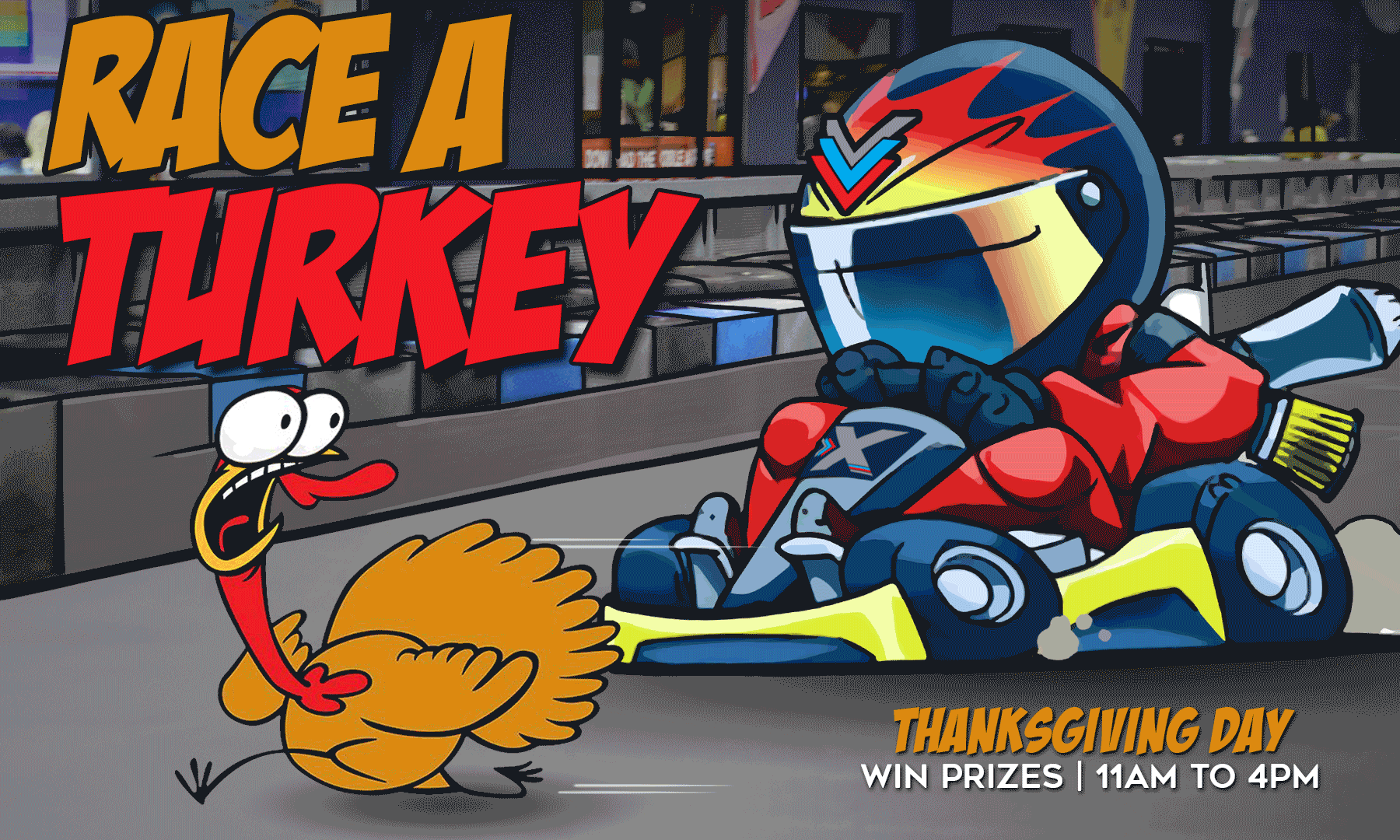 It's Our Annual Race a Turkey Event
Finally, a Happy Thanksgiving for you AND the Turkey! Well, for our racing "turkey", that is.
Join us on Thanksgiving Day for our annual Race a Turkey Challenge. We will be open on Thursday, November 28, 2019 for limited hours, 11am-4pm, and we'll be go-kart racing "turkeys" ALL DAY LONG!
How to Play
Be the turkey or beat 'em!
Every race, we will randomly select a "turkey" go-kart driver who will get to wear a special turkey helmet. The goal of the race is to beat the turkey, OR if you are the turkey, beat everyone else! Ultimately, every heat will have a winner.
SHARE YOUR TURKEY FUN: Take a pic with your race's turkey and post it to Instagram using hashtag #raceaturkey. Don't forget to tag us @xtremeactionpark
No registration required. Standard Racing Rules apply. See race track for full details

Prizes
The driver who beats the turkey and wins the race will receive a $5 Arcade Card.
If the Turkey wins the race, they get a $10 Arcade Card.