The All-American Cafe, featuring
Los Bocados
OPENING SOON!  Los Bocados has really made a name for themselves. This Mexican and Latin-focused, taco-slinging, all day flavor creating restaurant was recently voted #2 on Yelp's Top 50 Places to Eat in Broward, and now Los Bocados restaurant favorites are available at Xtreme Action Park in Fort Lauderdale.
Burritos, quesadillas, beef brisket tamales and more! All of these Mexican street-food inspired creations and more can now be found in addition to our classic burgers, pizza, and wings at The All-American Cafe. Be sure to try their signature "Chefs Approved Los Bocados Bowl", a unique combination of flavors including your choice of Guajilo chicken or Carne Asada, Arroz Verde, Boracho Beans, Monterey Jack Cheese, Fire Roasted Salsa, Avocado Relish, Spicy Slaw, and Pickled Red Onions all topped off with Smokey Aioli, Crema and Guajilo Glaze.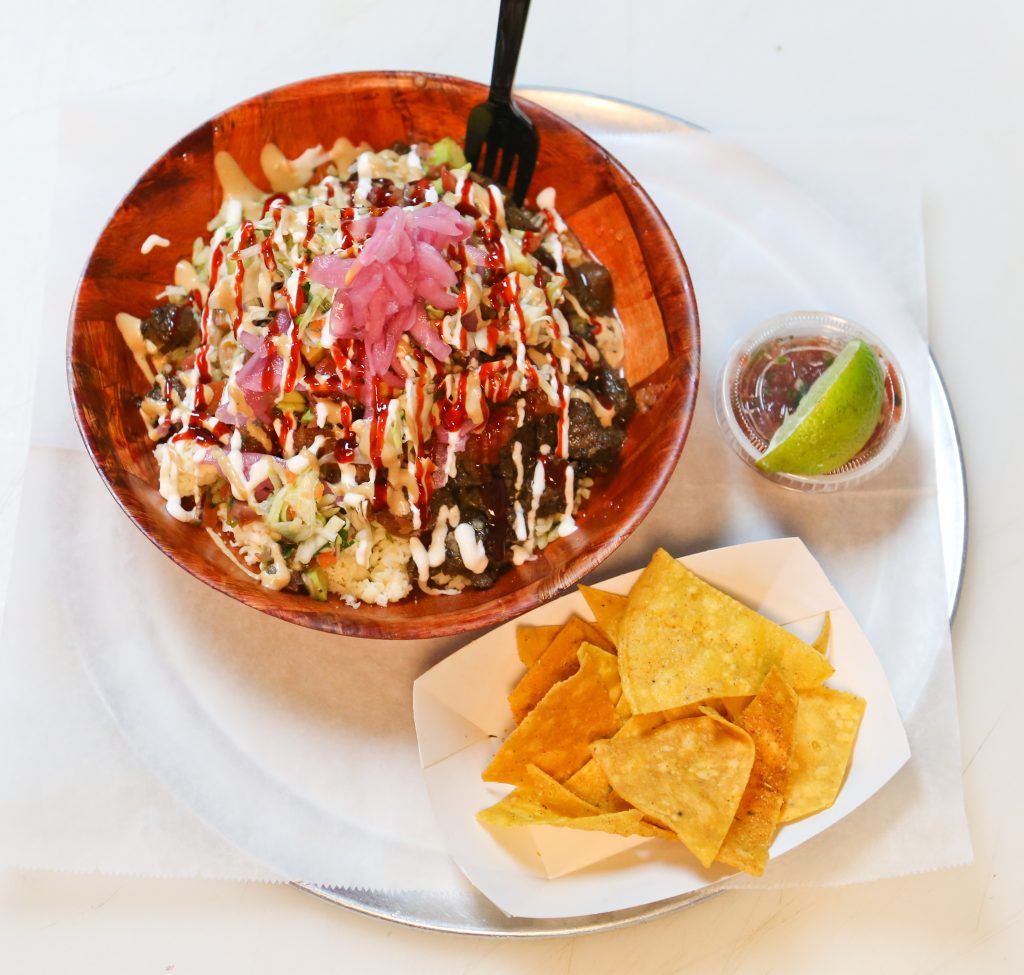 Coming soon to Xtreme Action Park: The Chefs Approved Los Bocados Bowl
About Los Bocados
A local South Florida favorite located in the neighborhood of Parkland, Florida, Los Bocados was created by Chef Robby Bushman and Chef Anthony Hoff. Los Bocados, translates to "snacks," "a bite," or "mouth" in Spanish. The authentic Mexican street food inspired menu is complemented by the chef-created signature tangy sauce and savory crema.  From meats to sauces, it's all made to order and handcrafted by Chefs Hoff and Bushman; with the exception of the four-inch masa tortillas outsourced to a local artisan.  "We like to think of every bite as chef-approved," Chef Robby Bushman.
"For us, it's all about getting every bit of flavor into every bite." – Chef Robby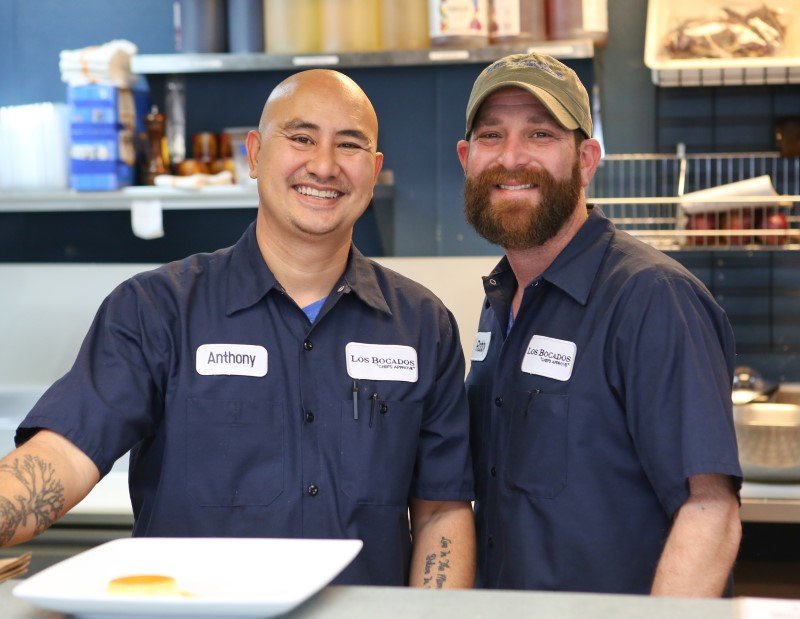 Meet the Chefs
Chef Robby Bushman
Throughout his career, he's achieved a culinary degree from Johnson & Wales University and a Bachelors Degree in Exercise and Health Science from EKU. Chef Robby Bushman has chosen to live a healthy lifestyle complete with fresh-cooked food and exercise, to name a couple of things. Chef Robby continues to prepare fresh-cooked food for his family, community, and clients.
Chef Anthony Hoff
With more than 24 years of culinary experience, Chef Anthony Hoff brings a wide variety of cooking styles and techniques to the kitchen. Chef Anthony's experience and unique point of view make his dishes distinctive and award-winning.