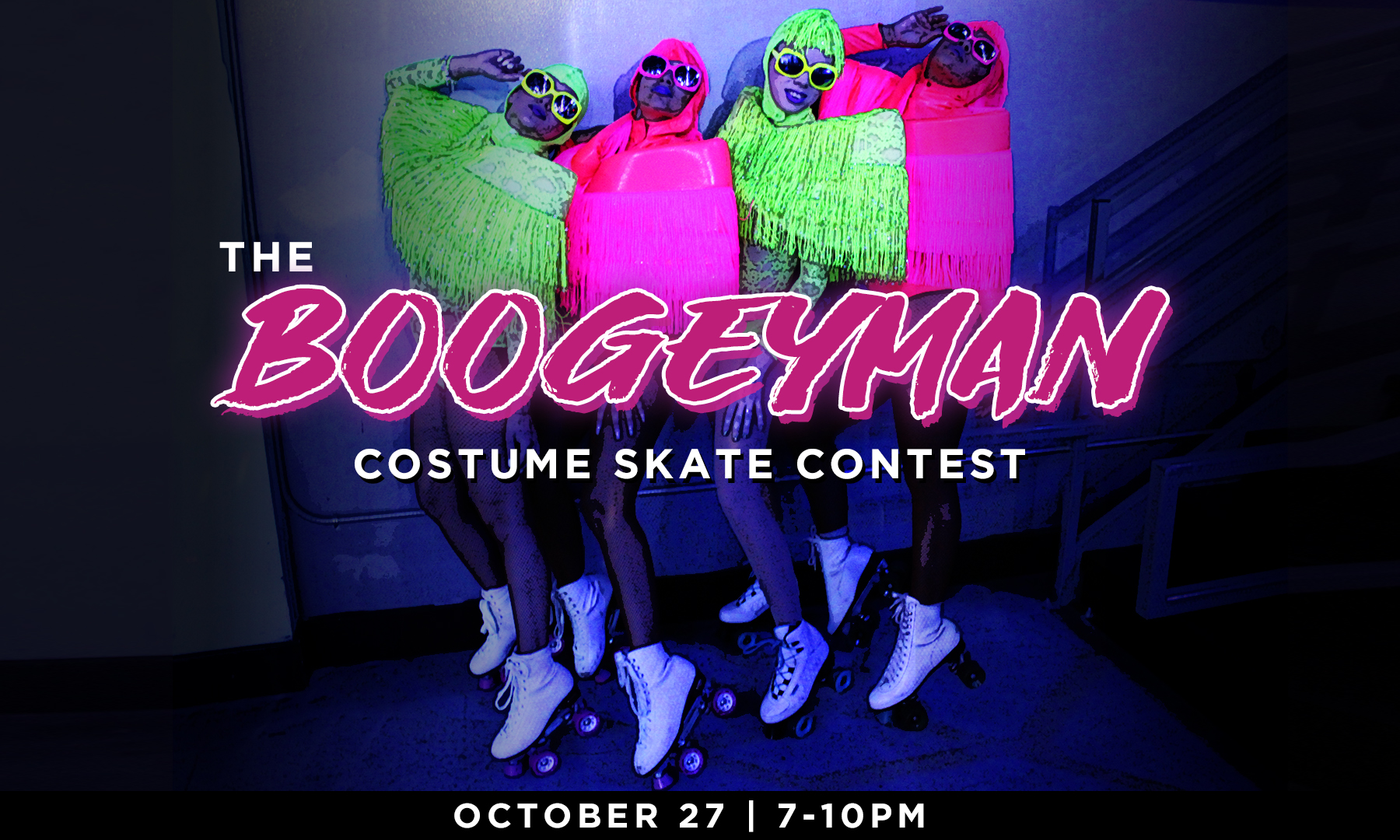 Let's Boogey on the Rink
Because the Boogeyman loves to BOOGEY! Join us for a special Halloween Edition of our Classic Sunday Rewind Adult Skate Night on Sunday October 27, 2019 from 7pm-10pm. Adults 18 and older can come in their favorite costumes and enjoy a fun adult-only Halloween costume party on the rink!
Only $10 per person includes skate rental. Or purchase a General PLUS Ticket which includes a Premium drink for only $5 more to be used at our Rink Side Bar.
All the action will be inside The Arena Roller Skating Rink starting at 7pm. If you miss it, don't worry, the Boogeyman won't get you. Come back and join us every Sunday Night as it is always Sunday Adult Skate at the Park.
See Inside Sunday Adult Skate Night