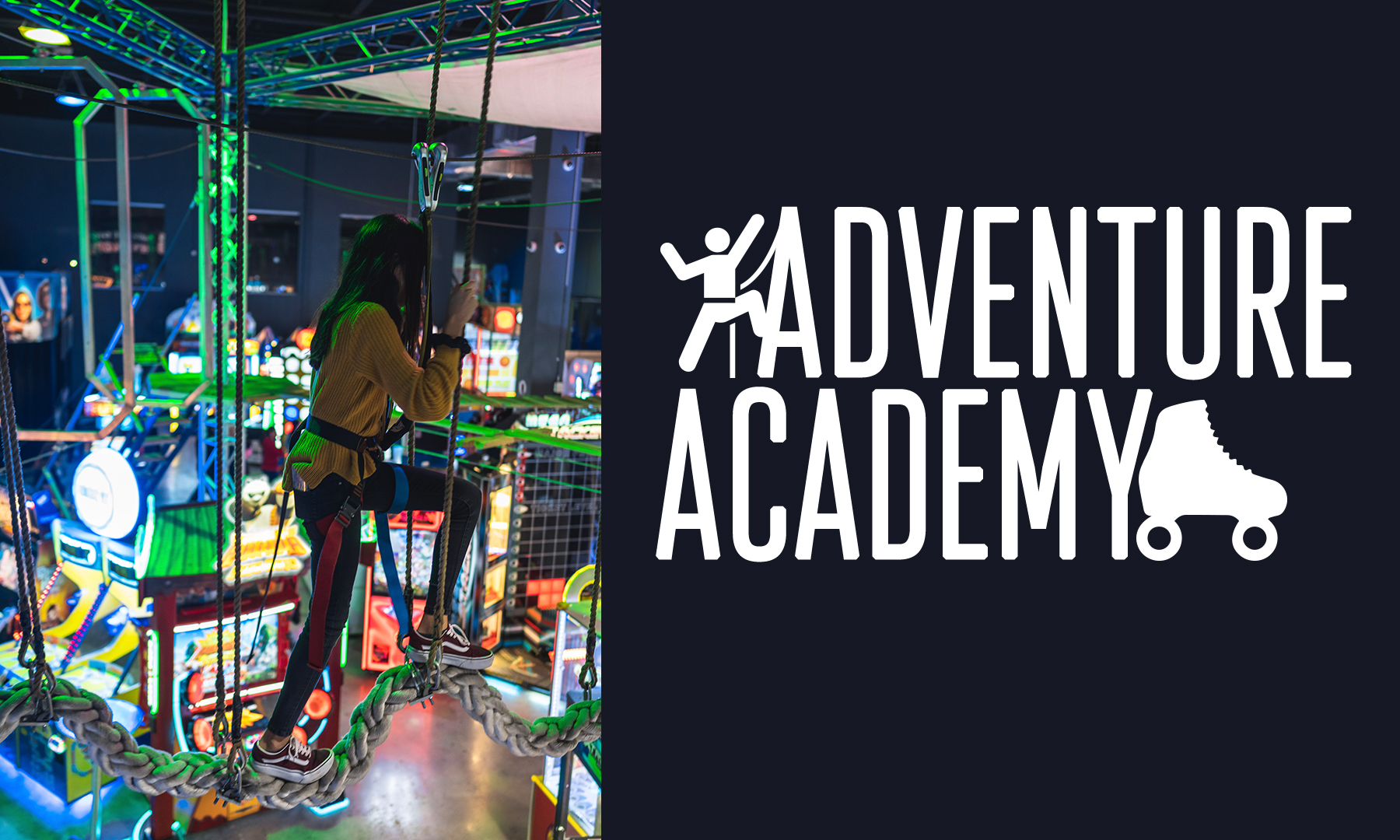 Adventure Academy
Don't just conquer your fears, MASTER them! Do you ever watch roller skaters glide across the floor with ease or admire those who can jump from obstacle to obstacle like a ninja? Do you hear yourself ask: "Why can't I do that?" Well, now you CAN with Adventure Academy.
Adventure Academy has been postponed due to COVID-19. We will make announcements on our website when we are able to start classes again. For immediate questions, please call us (954) 491-6265.

Adventure Academy Roller Skating and Ropes Course Adventure lessons are coming soon to Xtreme Action Park. Our roller skating and ropes course instructors will teach you all the skills and tricks you need to annihilate your fears and triumph. Learning climbing and roller skating will create a sense of accomplishment and strength, and are skills that will last you a lifetime.
Pre-Booking Spaces Now.
Classes will be available on Saturdays from
9am to 10am for the following age groups
Tots: 4-9 years
Kids: 10-15 years
Adults: +16 years
PRICING
$25 PER CLASS
$60 FOR 4 CLASS PASS
Stay & Play after your lesson until 12pm
Imagine all the fun you'll have when you can skate with your friends like a pro around our 16,000 square foot Arena, or go through our ropes course 12 feet in the air without a care in the world!
Fill out the form below to reserve your spot. No obligation necessary. We will contact you with more information.
Learn to Skate or Climb with Friends